Music & Film Industry Security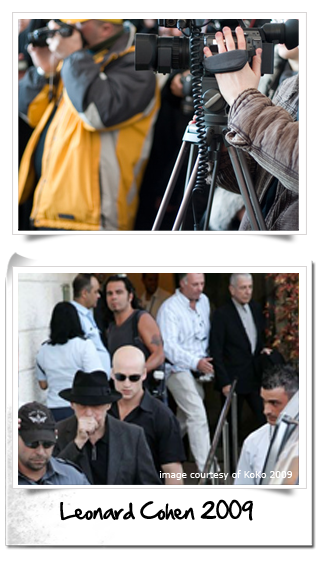 For security to the music and film industry with a difference, we're the people to trust.
Our independent sister company specialises in security, so we're in a unique position. Lilac Palm's knowledge of the music and film industry combined with SkyBridge Security's experience of operations in high risk environments means that we can run your shoot or show more smoothly and more safely than anyone else.
Organising a performance or a shoot in an unfamiliar or challenging location? However complex, we'll gather intelligence, plan for threats, and use fast, lateral thinking on the ground to solve problems. In the past, we've safely transferred Leonard Cohen's crew member in and out of Israel without a valid passport – an unprecedented act.
Our director Christopher Newman will handle your case personally. Christopher organised Sir Paul McCartney's surprise visit to the West Bank before his concert in Tel Aviv, carrying out intelligence sourcing for three months, holding personal meetings with Palestinian government and coordinating operations with security agencies and embassies. With his global experience in high-level security across countries such as the Middle East, Russia, South and South East Asia, including Cambodia and Pakistan, and South America, no location will prove a problem.
Whatever the needs of you and your artists, we can help you with:



Local information and intelligence gathering
Liaison with local authorities for filming permits and other sensitive issues
Local security personnel
Full medical support
Armed and unarmed close protection teams
Security equipment and vehicles at destination
24/7 support
Backstage security


Contact us today for a confidential discussion of your needs or visit SkyBridge Security for more information.